who are you?
I am a passionate Information Security enthusiast. I specialize in Digital Forensics and Incident Response (DFIR). Research and artifacts analysis are the cause of my sleepless nights. I have a keen interest in PC and mobile device malware, I am therefore always tinkering with VMs and mobile phones.
what's your setup like?
As is the norm with geeks, i have a few toys i play around with to facilitate my research.
HP S2031a 20" LCD Monitor

HP Compaq LE2002x 20" LED monitor

Dell Inspiron 15­5558 Notebook

HP Envy 15" laptop

Rubber Ducky Deluxe

Teensy 3.1

TP LInk MR3020 Portable Wireless Router

TP link TLWN722N USB WiFI adapter

Nexus 5 2013 (Black) and USB OTG cables

Intel Galileo Board (Gen 2)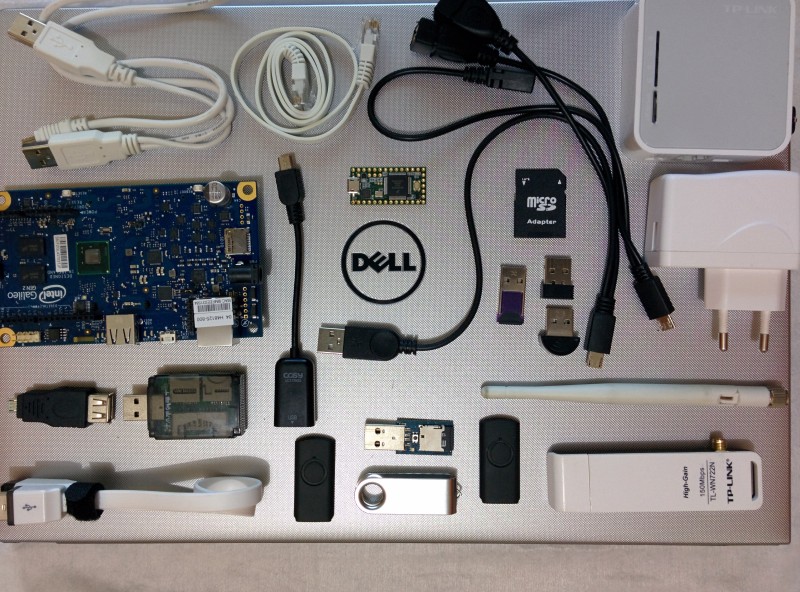 The Dell laptop is my daily driver and it runs kali linux. It has an Intel Core i5­5200U processor clocking 2.2.Ghz x 4, 4GB Nvidia GeForce 920M graphics card, 8 GB ram and 1TB of storage. The HP Envy 15 is my research laptop, running Ubuntu desktop, it has an Intel core i7 4700MQ processor clocking 2.4Ghz x 8, 16GB RAM and 1TB of Storage.
I use Kali as my primary OS because of the flexibility and the tools it comes with. The Ubuntu OS comes in very handy with research, development and the analysis that i do. I also run a windows VM for my documentation needs. My phone runs Kali nethunter with BRO IDS to keep track of traffic in and out of my phone.
My interest in other fields have grown over the past few years and I have slowly incorporated Wireless and HID gadgets and resources for my research, hence some of the toys I have. It is always interesting to see how different infosec disciplines integrate and complement each other to achieve a predefined set of objectives.
what tools do you run?
The tools i run usually depend on the type of activity i am performing. The bare minimum is Santoku and REMnux for malware analysis, Kali linux for the usual infosec stuff, Security Onion for network traffic analysis, and Windows for forensic analysis and documentation.
What's your dream setup
My dream setup would be three 27 inch LED monitors side by side and a powerful enough CPU for decent 50­60 fps gaming and infosec research, a multicoloured LED backlit keyboard and gaming mouse. As for the infosec toys, a quadcopter drone bundled with a WiFi pineapple, camera module and goggles, would do it for me. I hope Santa is gonna read this blog lol.
---
Follow Christian on twitter @xtian_kisutsa to keep up with what he's up to.